--


Alternative Art School
Research project, publication design
2016-17


Publication design to document an ongoing research project, initiated by Kingston School of Art lecturer Dr Cathy Gale and adopted by myself and several other design students.

The project offered space within the institutional Graphic Design programme to unpack and toy with issues of art education and design practice through a series of symposiums and pedagogic experiments.

Full PDF: Alternative Art School

Selected projects below:
Wall of Words
Exhibition
2017


Conversations from the symposiums were translated into typographic posters, utilising a risographed colourway of yellow, pink and blue.

Featured: Hack everything, two colour A2 risograph print.
Visual Thinking
Workshop
2017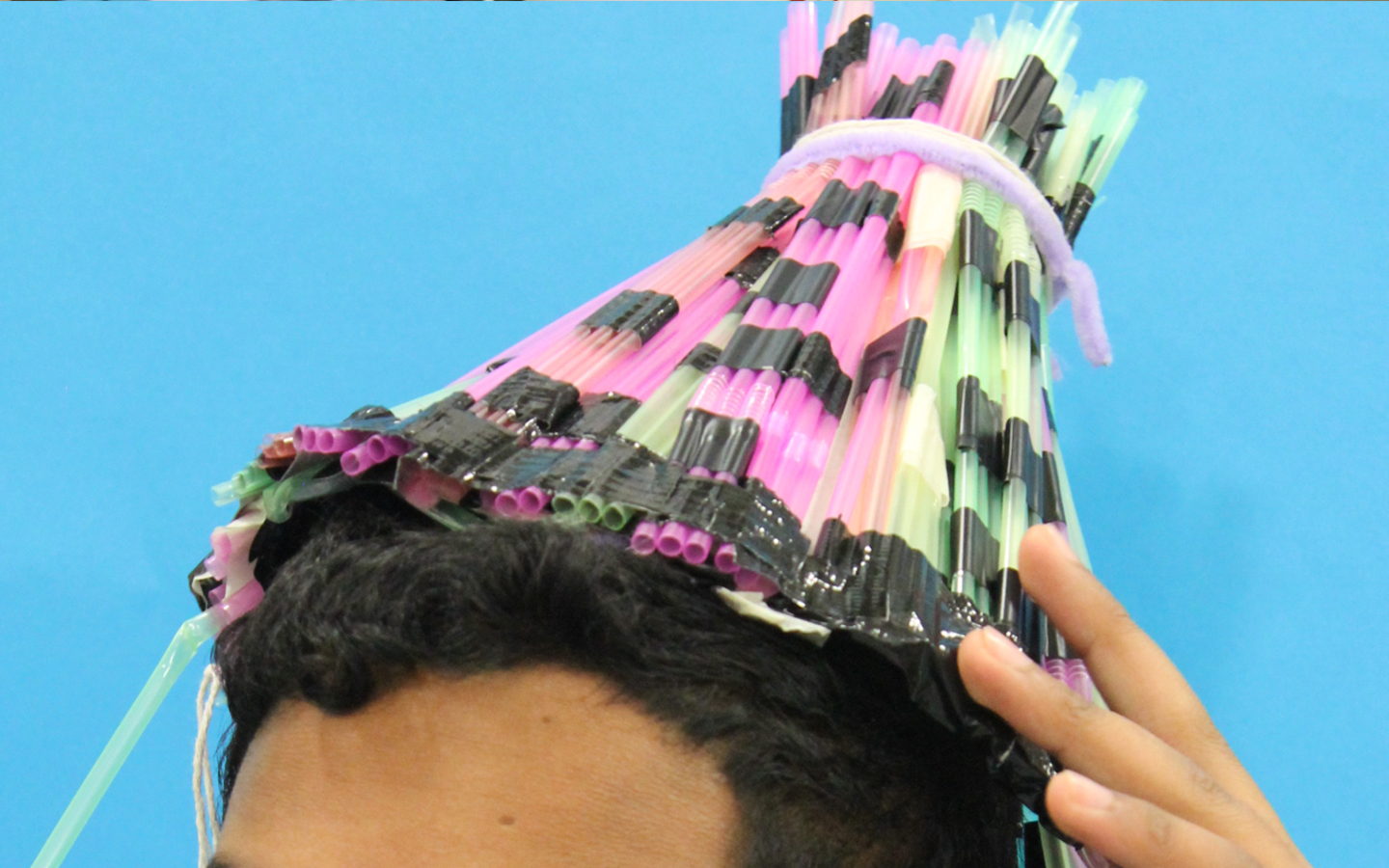 One workshop employed visual thinking to everyday objects, asking young art students to repurpose them through rapid idea generation and iterative prototyping.

Students were then asked to contextualise their objects photographically. Assistance on art direction aimed to coax more informed choices of aesthetics.
inter—course
Event series, branding
2017 (ongoing)


An event brought together students from different art schools for a club night in South London. Its crude name led the tone for playful branding within an informal environment.

"Outside the student union, the club environment becomes a cherished sanctuary for communities of practice. Beyond a network of friends, however, the institutions these groups are home to rarely integrate. inter–course brought together students from art schools across London. Its playfulness is blunt, but meaning honest: a coalescing of courses, ideas, attitudes, and musical gusto."

Found Stories
Workshop
2017



A one day, collaborative workshop at the Old Spitalfields Market in London. An unfolding story was collectively told through wheatpaste, collage and drawing over the course of the day.

All imagery was found and sourced from scrap bins around Kingston University, utilising off-cuts and otherwise rubbished content. Reused, recycled and reclaimed narratives thus provided the basis to tell new stories.


with Joe Moreno, Emma Teasdale & Sheona Turnbull